Cooling Bedding Lines
Bedding products such as ice cooling mattresses, sheets, quilts and pillows made of ultra-high molecular weight polyethylene (UHMWPE) fibers can greatly enhance the comfort of the body, thereby effectively helping to improve the quality of sleep. At the same time, the material has excellent wear resistance and other properties, which is helpful for long-term use.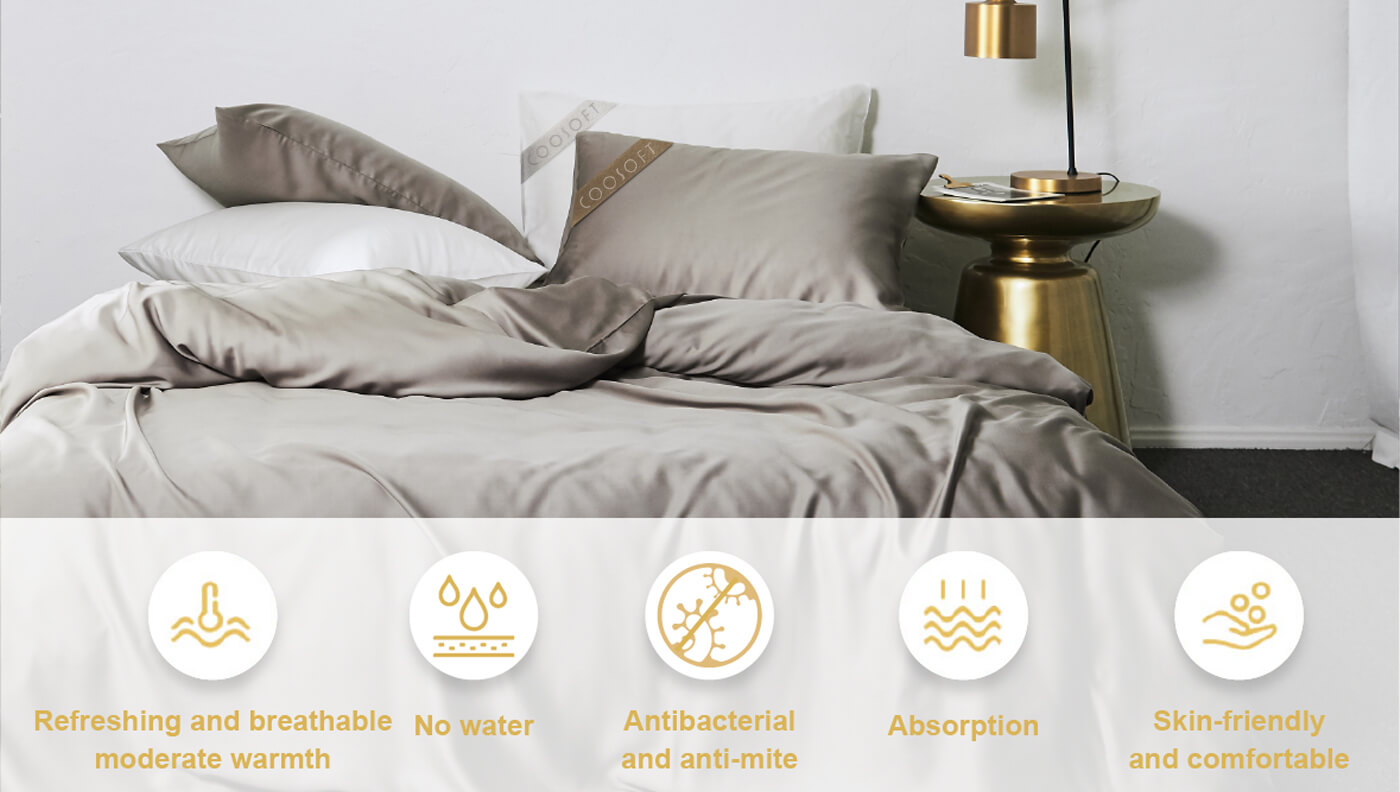 Feature Of Product:
---
1) No water absorption, antibacterial and anti-mite.

2) Chemical resistant, UV resistant.
3)High color fastness, up to 4~5 level.
4)Durable for many washes; maintain high quality after many washes.
5)Twice the cooling sensation of regular materials.
6) The cool feeling fabric directly touches the skin, which can lower the body temperature by 2~3℃.
Products Specifications:
---
* Comparison of Sinty UHMWPE fiber and other materials in cooling performance
There is no way to directly judge the cooling performance of the fiber, and it is usually judged by using the fabric woven from the fiber. The cooling sensation test methods of fabrics are usually evaluated by Q-max Method, Thermal Absorptivity Method and the thermal conductivity method. However, the thermal conductivity parameter is included in the Q-Max method and Thermal Absorptivity Method, so the current test methods are mainly the Q-Max method and Thermal Absorptivity Method.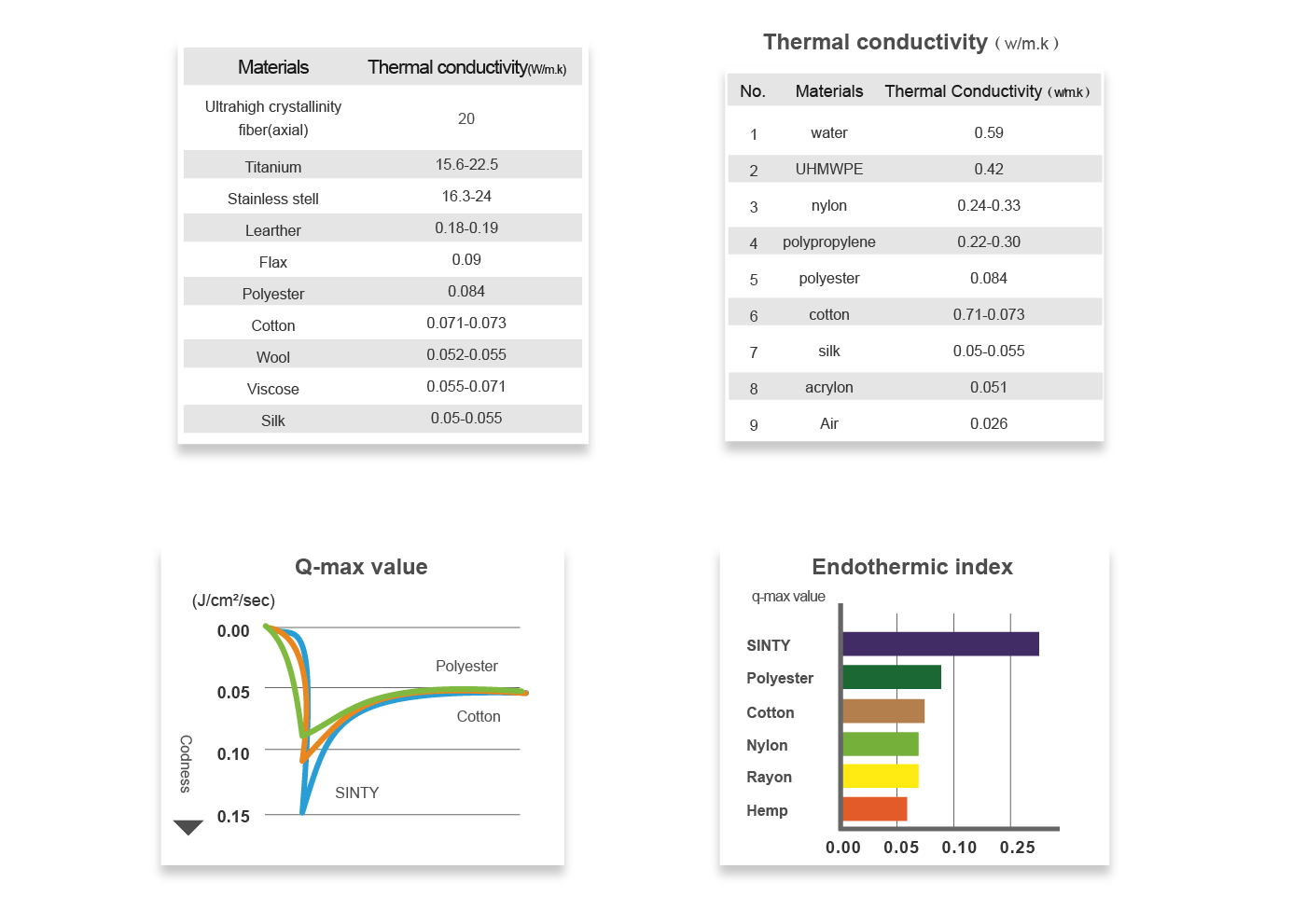 Application Area:
---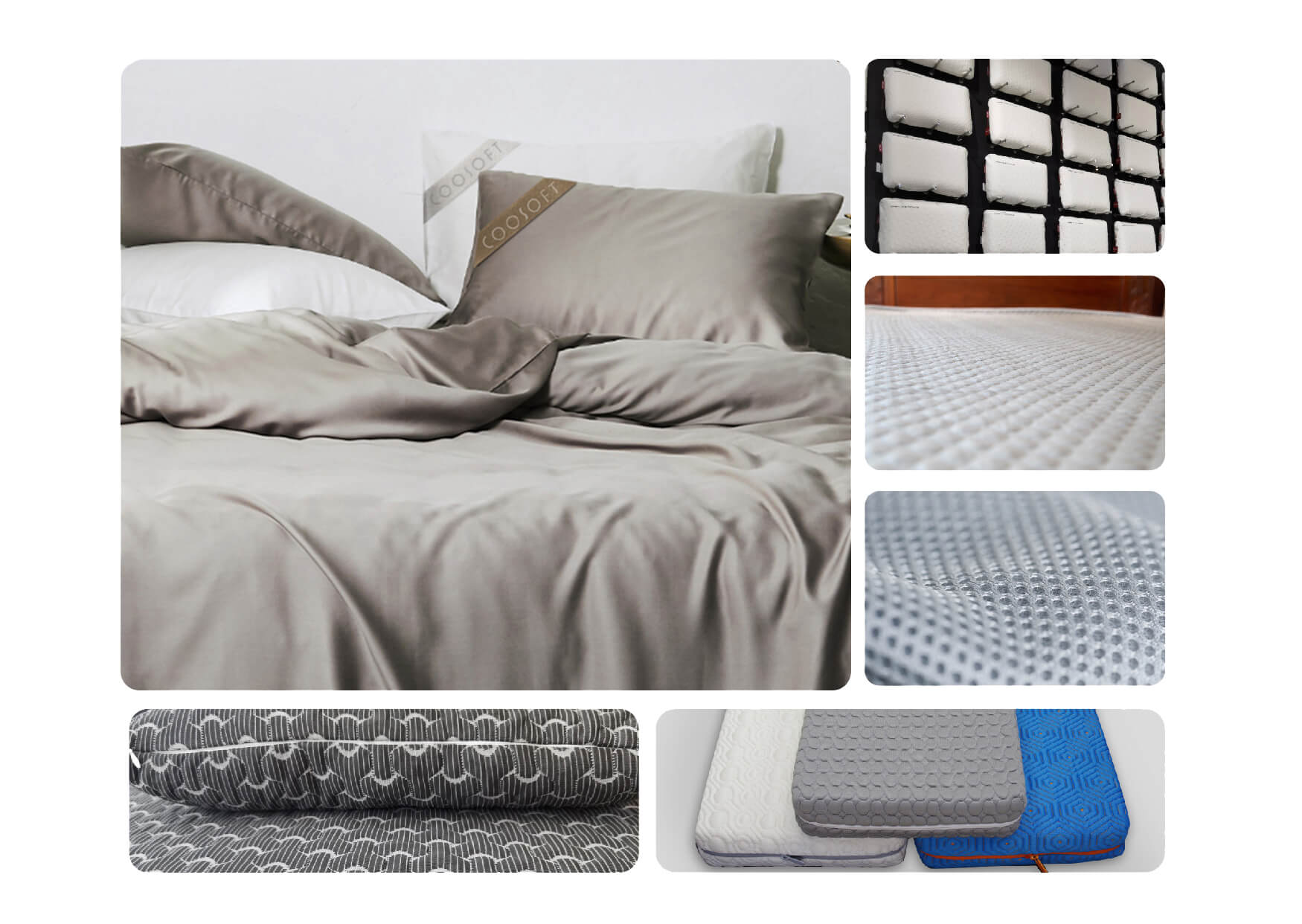 Bedding Color Card:
---